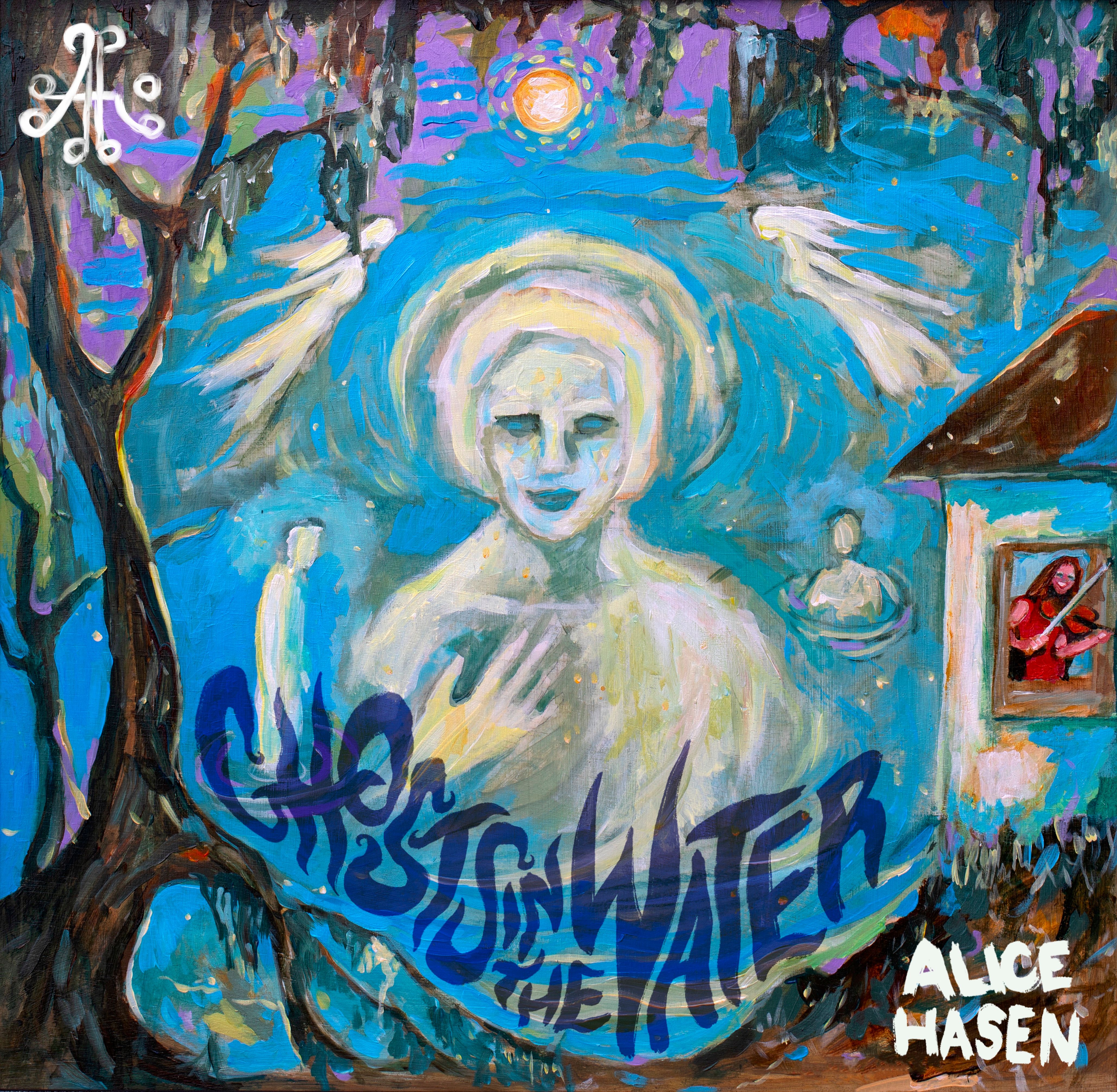 "Ghosts in the Water" is a fun, funky ghost story that takes place on the shores of Moon Lake, Mississippi. The narrator recounts terrifying demons on the beat, spirits in the trees and a "daughter of temptation" voodoo child. Halfway through, the song enters an extended jam. The ghostly violin, Hammond organ and fiery electric guitar build a crescendo that is equal parts Allman Brothers and Dave Matthews Band. A Memphis horn section provides a punchy climax. Perfect for getting into the Halloween spirit!
"Ghosts in the Water" goes live on Friday, October 30, accompanied by a music video by Nolan Dean.  Stream, view and purchase on alicehasen.com and all online music platforms.  
Album Art: Stan Street
Design: Jeremiah Matthews
Logo: Brandon McAninch & Jeremiah Matthews 
Contributing Musicians: Walt Busby, Jesse Williams, Andrew Geraci, Vinnie Manard, Angela Blair, Mark Franklin, Art Edmaiston and Kirk Smothers
Recorded at Young Avenue Sounds in Memphis, TN, January 2020.  Mixed by Magic MiC Wilson at Young Avenue Sounds.  Mastered by Brad Blackwood at Euphonic Masters.