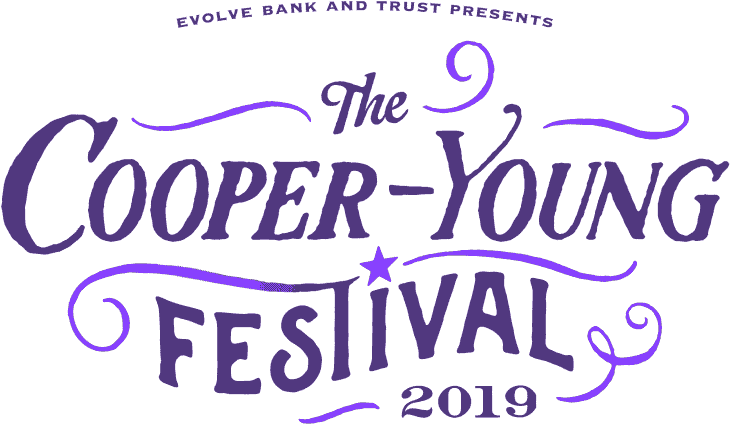 Hey friends!  Alice Hasen & the Blaze will be featured September 14 at Tennessee's largest one-day music and arts festival: the Cooper-Young Festival.  Alice and the band will headline the Grizzlies Stage at 4:30 PM.  This is a free festival for all ages!  Check out the Commercial Appeal press release, below.
COOPER-YOUNG FESTIVAL SET FOR SEPTEMBER; THESE ARE THE 17 MUSICAL ACTS SET TO PERFORM (by Bob Mehr)
The annual Cooper-Young Festival returns for its 32nd year this September. This year's edition of the free arts and crafts fest takes place Sept. 14 and is sponsored by Evolve Bank & Trust. 
The festival is expected to draw more than 130,000 attendees to this historic Midtown district to "enjoy a mix of art, music and crafts presented by over 435 artisans from around the country," according to a news release. 
Organizers have confirmed the musical entertainment for the festival, with 17  different acts set to perform on three stages. 
Arkansas rockers The ShotGunBillys will headline the main stage, located in front of Young Avenue Deli. Bluff City garage combo James & The Ultrasounds will be the featured act on the We Are Memphis — A New Century of Soul Stage, which will be set up in the First Congo Church parking lot. Up-and-coming singer Alice Hasen will close things out on the Memphis Grizzlies Stage, situated at the intersection of Young Avenue and Meda Street. 
Other local and regional artists set to perform include rapper Robenx, singer-songwriter Stephen Chopek, the Lucky 7 Brass Band, and swamp-soul songstress  Marcella Simien, among others. 
For more information, go to cooperyoungfestival.com. 
2019 Cooper Young Festival 
When: 9 a.m.-7 p.m. Sept. 14 
Admission: Free 
Main Stage 
11:15 a.m. Obruni Dance Band 
12:15 p.m. Amber McCain Band 
1:15 p.m. Mama Honey 
2:15 p.m. Seeing Red 
3:15 p.m. Under the Radar 
4:15 p.m. Fevertree 
5:15 p.m. ShotGunBillys 
Memphis Grizzlies Stage 
12:30 p.m. Amy Jamison 
1:30 p.m. Stephen Chopek 
2:30 p.m. Robenx 
3:30 p.m. Brother Levee 
4:30 p.m. Alice Hasen and the Blaze 
We Are Memphis — A New Century of Soul Stage 
12:15 p.m. Harlan 
1:15 p.m. Lucky 7 Brass Band 
2:15 p.m. Marcella & Her Lovers 
3:15 p.m. CMajor 
4:15 p.m. James & The Ultrasounds