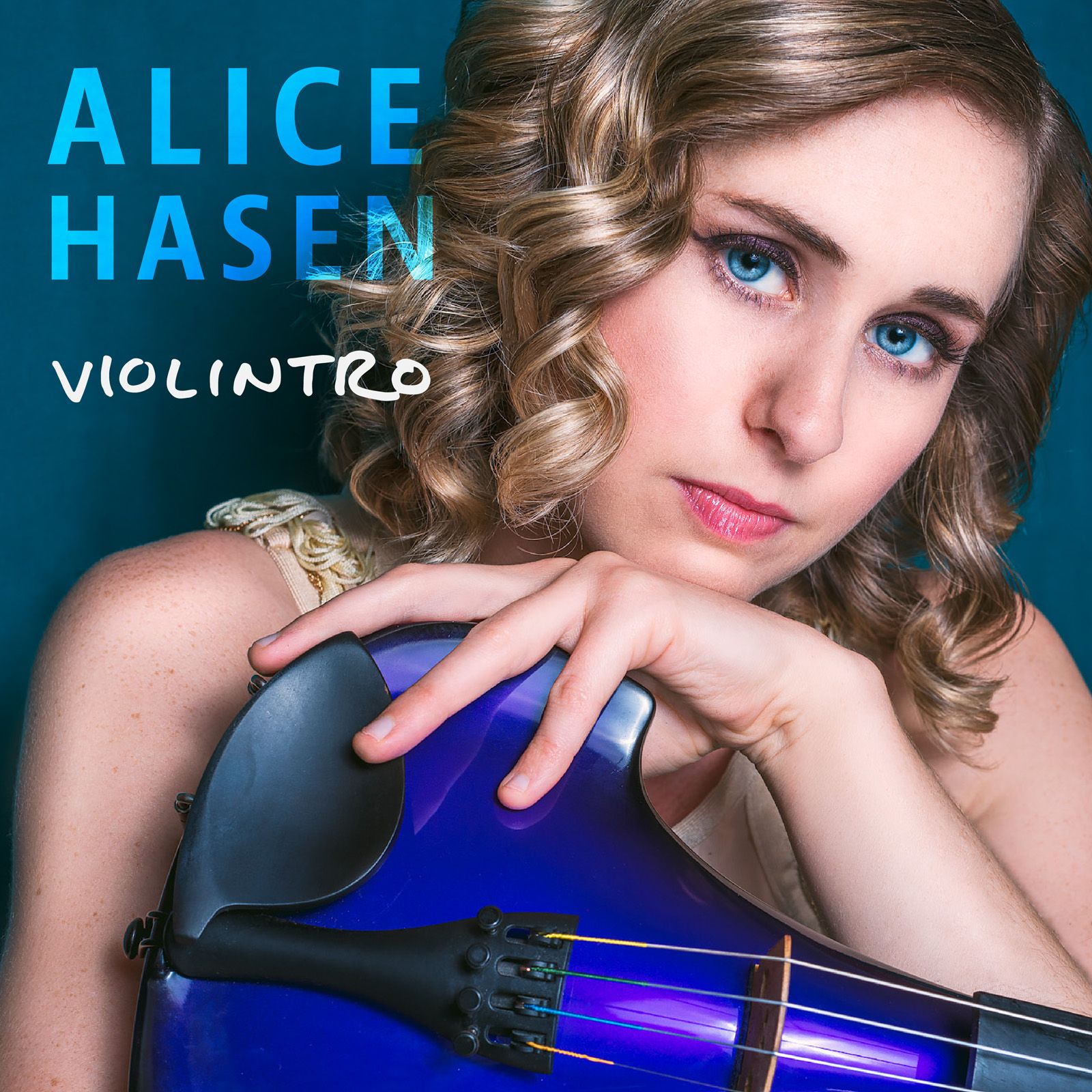 ALICE HASEN BRINGS FIDDLE-POWERED GROOVE ON SOLO DEBUT 'VIOLINTRO,' OUT SEPTEMBER 6 
Eight-Song Collection Recorded at Ardent Studios in Memphis 
Portion Of Album Sales On Release Day Will Be Donated To Protect Our Aquifer 
Violinist/singer-songwriter Alice Hasen is set to release her solo debut album 'Violintro' on September 6.  Drawing on themes of self-actualization, love and environmental awareness, this project features the Memphis-based artist's dynamic classical orchestration bookended by sparsely elegant funk and jazz arrangements, assorted sonic textures and sly hip-hop and R&B beats. 
Recorded at the legendary Ardent Studios in Memphis, 'Violintro' was self-produced with additional production and engineering by Magic MiC Wilson and features eight tracks all written or co-written by Hasen.  
"I like to think of this album as illustrative of the 'crossroads' of experiences that made me the equal-parts-violinist-and-fiddler that I am today," explains Hasen. "It's an exploration of the versatility of the violin - where it can be pushed, stylistically, beyond the ways in which a violin or fiddle is usually presented in a song." 
"I grew up classically trained in Vermont, with a mother who plays flute in the Vermont Symphony Orchestra. I performed in the Yale Symphony Orchestra.   By contrast, when I came down to the South in 2012 to be a band director, I landed smack in the middle of America's musical heartland: Clarksdale, Mississippi, "Home of the blues." It was the perfect transition to my time living in Memphis, where jazz, soul and grit would mix with the blues and rock influences I was already steeping in.  The South (these towns in particular) was the crucible in which I was formed as a fiddler." 
The solitary wandering melody of the album title track kicks off the album, swiftly leading in to the propulsive "Boots'n Cats." Inspired by the disco boxing beat "boots and cats" (bass and snare), the instrumental features indelible players like Memphis jazz legend Lannie MacMillan and Vinnie Manard on piano; guitarist Carlos Gonzalez and Hasen at her most emotive and sublime. 
With its lush melodies and melancholy softness, "Queen" tackles the fragilities of the natural world and the meditative exploration of oneself while navigating a blossoming relationship.  
Switching gears, "Love Story" is a clever, autobiographical track with help from rapper Rufus Smith while "The Depths" is as stunningly beautiful as it is intricate. 
Other highlights on the album include "Memphis Sands" – an environmental warning song that features a fiery fiddle amongst jam-funk grooves. This is Hasen's call-to-action for the contamination threat towards the Memphis Sands Aquifer. Furthering her efforts, Hasen will donate 20% of the album sales on September 6 (including digital purchases AND CDs sold at the show) to Protect Our Aquifer. 
Rounding out the album is "Cutie Booty Boogie: - a happy-go-lucky blues and soul ditty with clear Stax influences punctuated by the distinctive Hammond A3 organ while "Outro" ties together the album's themes with optimism about what's to come in the future. 
Looking ahead, Hasen will play two special hometown album shows including B-Side Memphis on September 7 and Cooper Young Festival on September 14. Additionally, she'll play the King Biscuit Blues Festival in Helena, AR on October 12.  Fans can tune in to hear Hasen on Radio Memphis (Sept 4) and Thacker Mountain Radio in Oxford, MS (Sept 12).